Medical examination for departure to first grade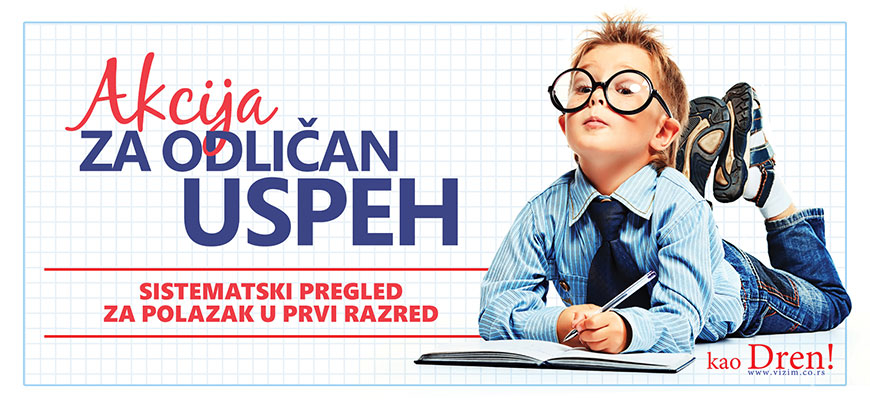 Enrollment of children in the first grade of the Elementary School begins in April, and one of the documents that parents have to attach must be the report from the general medical examination.
In The Health Care Center "Vizim" in Belgrade your child can perform the entire general medical examination that is necessary before the enrollment in the first grade of the Elementary School.
Medical examination includes:
Medical examination spec. Pediatrics
Medical examination spec. Ophthalmology
Medical examination spec. ORL
Medical examination spec. Physical medicine
Medical examination of a dentist
Medical examination of a speech therapist
Laboratory analysis of blood and urine
The price of the general medical examination is 9.000,00 dinars
Vaccines
Before starting school in the first grade of the Elementary School, the children also check the vaccine status. Males are required to receive DT vaccine (against diphtheria and tetanus), polio vaccine against childhood paralysis and revaccination against rubella, mumps and smallpox (MMR).
In our Health Center we also perform vaccinations for future pupils.
The price of the vaccine application is 4.500,00 dinars